Crystal Diamond Alphabet Letter A-Z Necklace Pendant Watch Connector For Watch Series 5/4/3/2/1 38mm 40mm
product description 
• Callancity Alphabet Letter A-Z Necklace Pendant Watch Connector Adapter 2 in 1 Stainless Steel Diamond Platinum Plated Box Chain For Apple Watch 38mm 40mm Dedicated
• ※ Please pay attention to the direction of the adapter when installing, if it is installed incorrectly, it will cause sliding.
• As shown in the product picture, the side with the silver button must face the wrist.
• How to choose 38 mm or 40 mm? There is text on the back of the watch.
38mm or 40mm refers to the watch model.
• Watch connector adapter specifications: 316L stainless steel, color: silver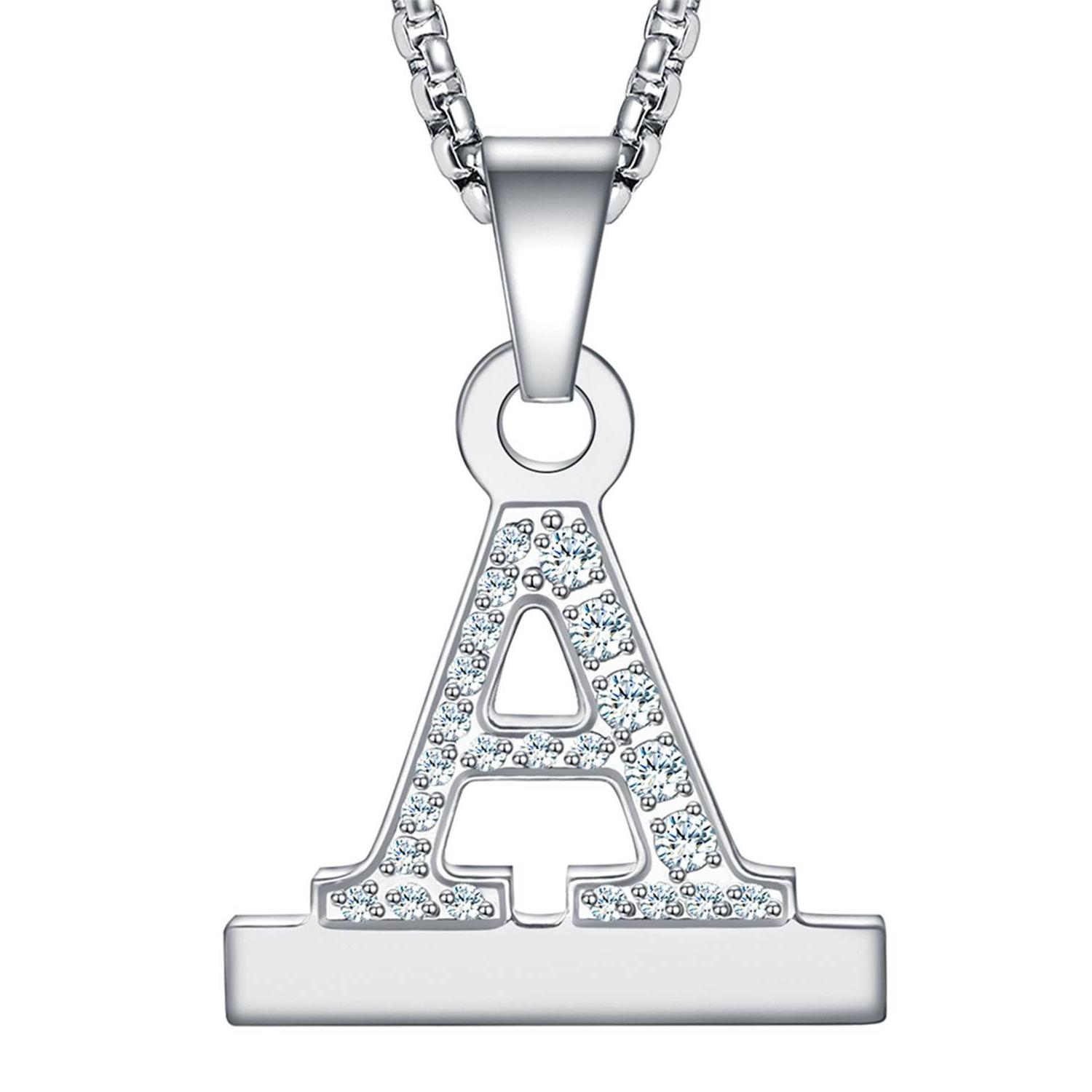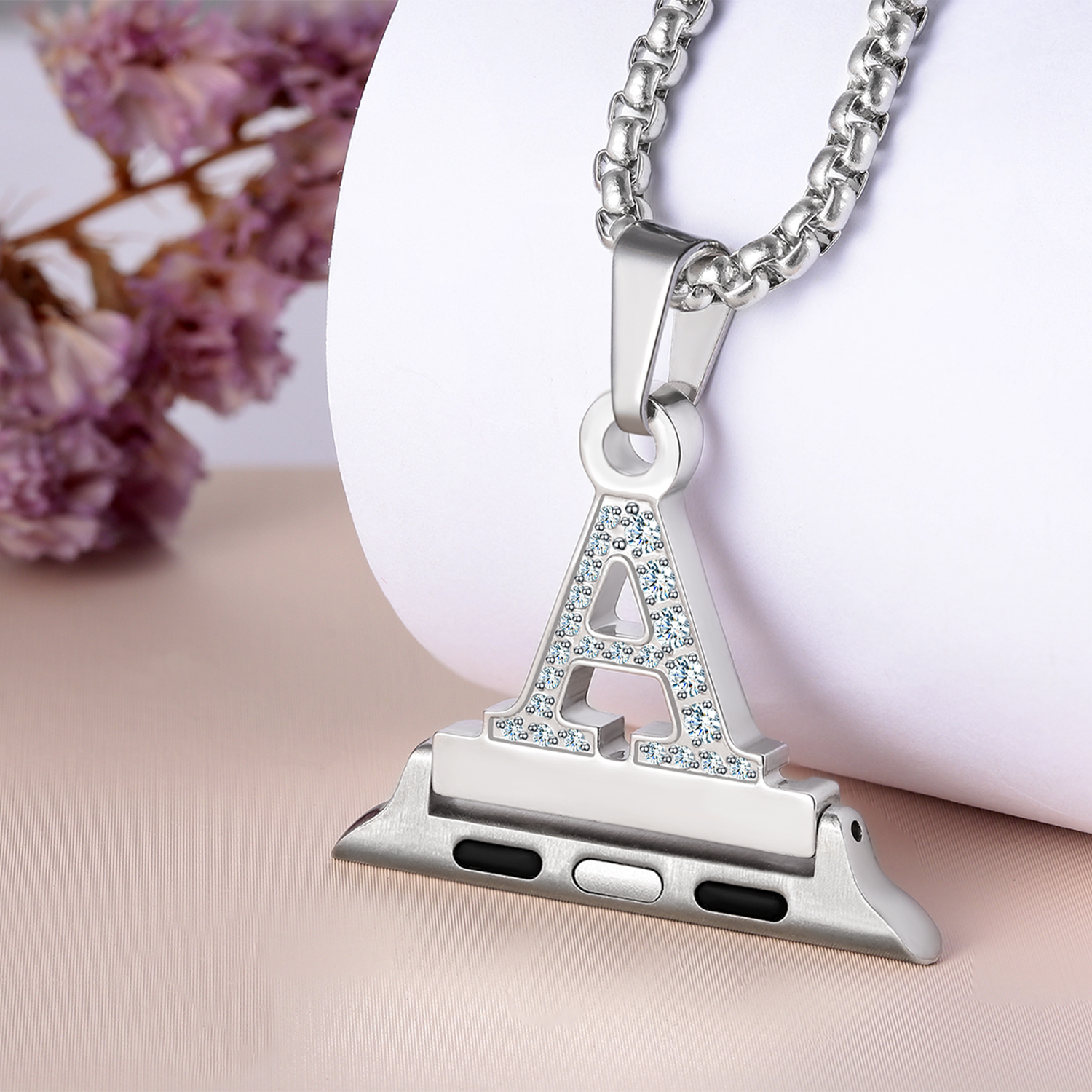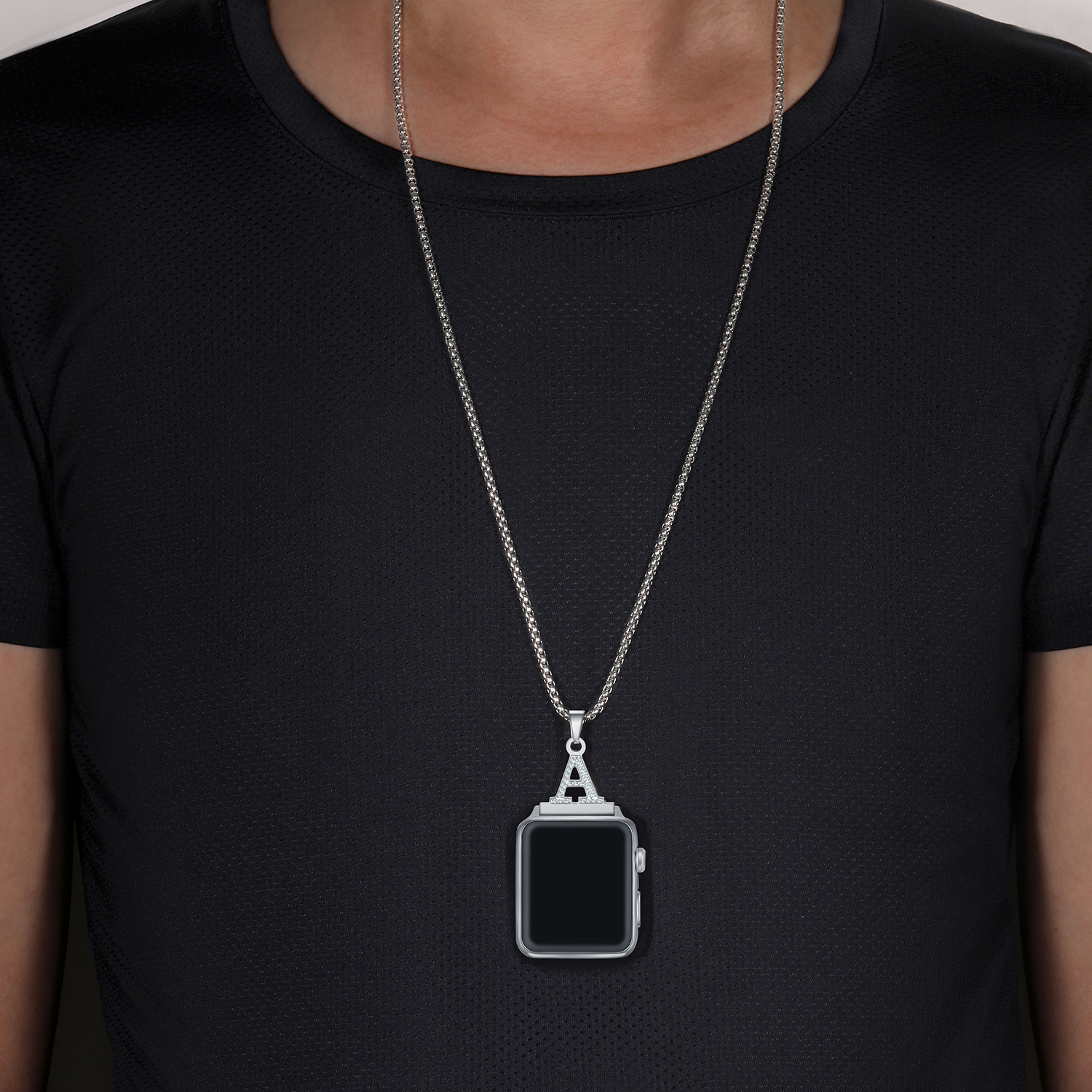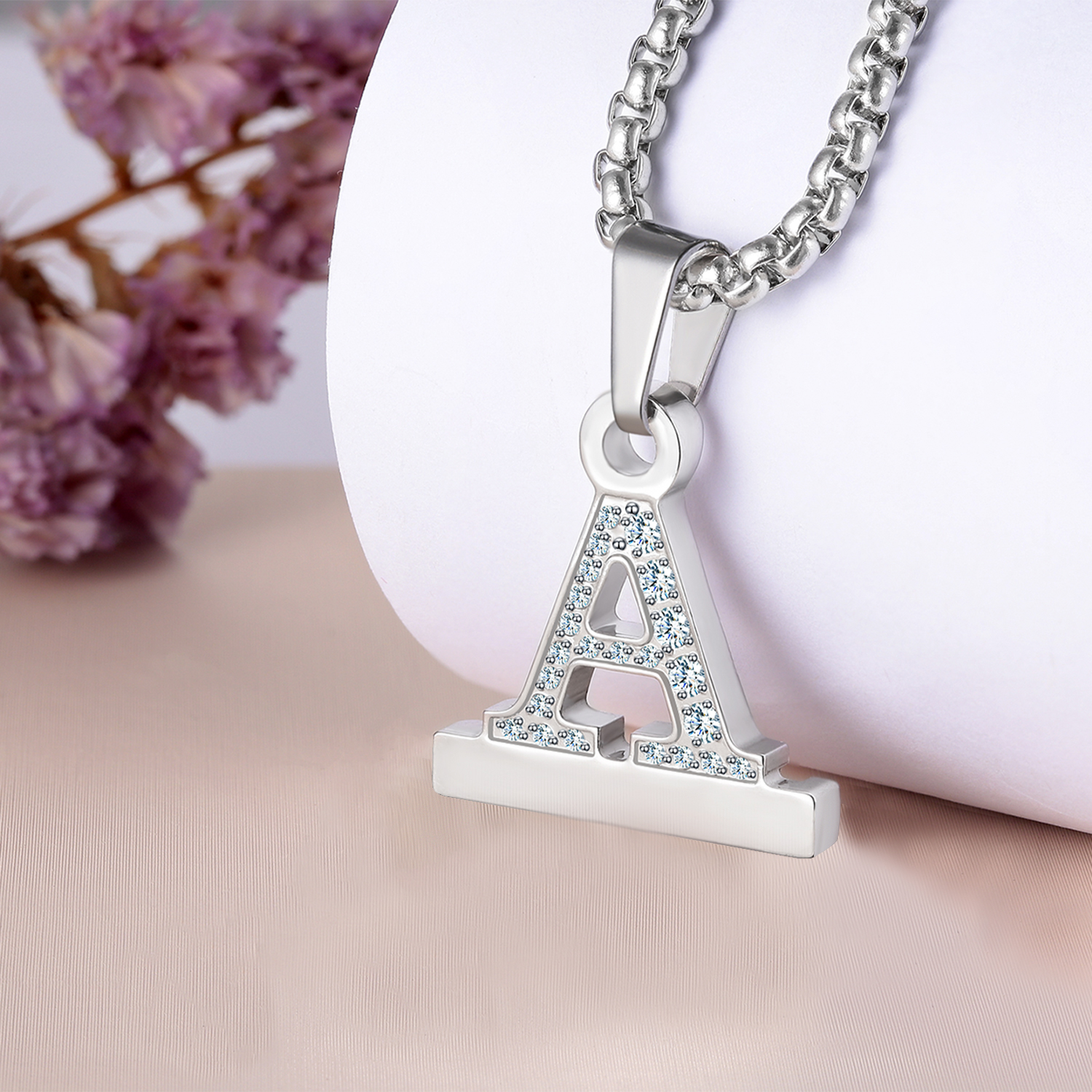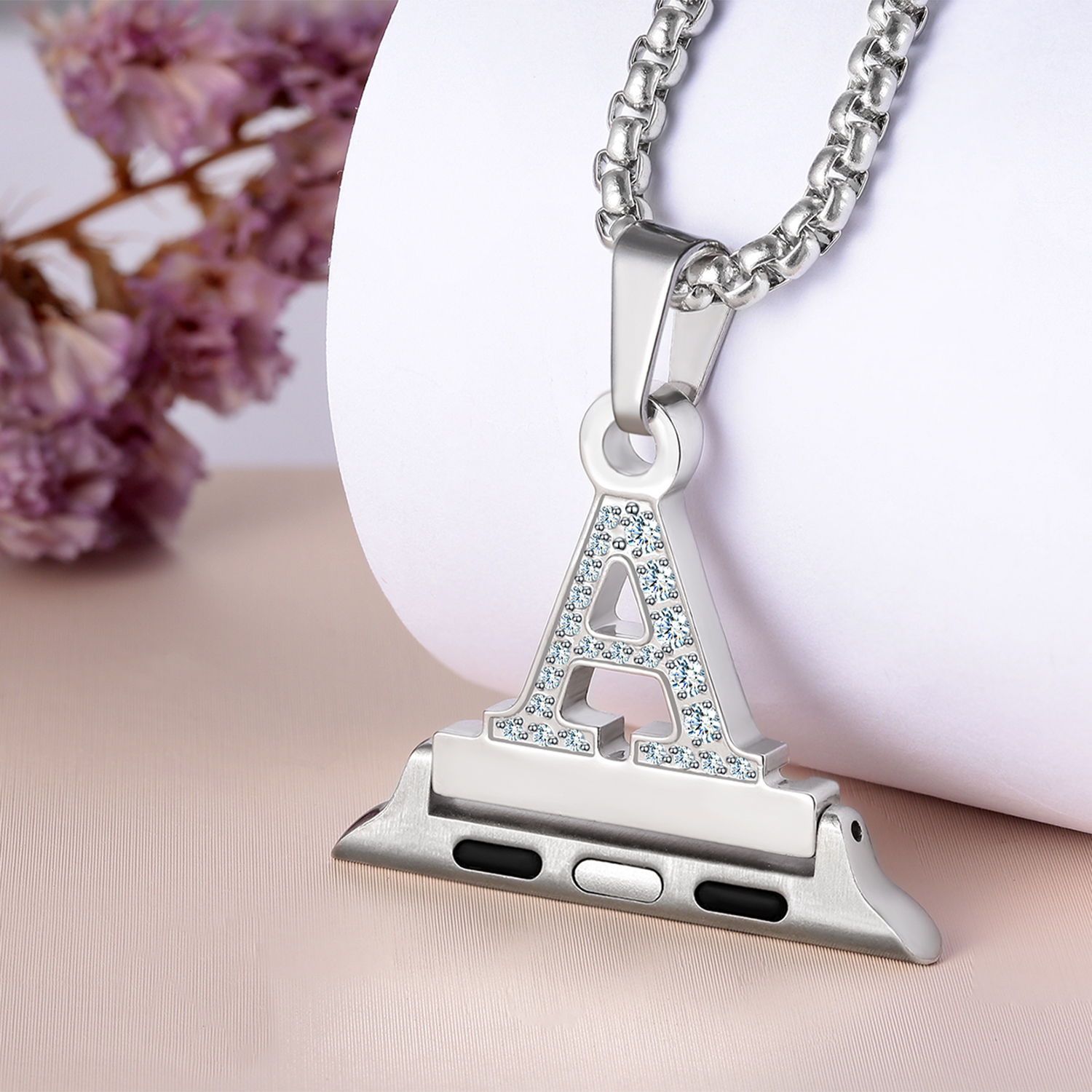 Items include
• Crystal diamond letter pendant with watch connector adapter × 1 (only 38mm 40mm, excluding watch and strap)
• Stainless steel necklace × 1