50PCS Wholesale Disposable Medical Mask Multi-functional 3-Layer Safety Mask
[Product Name]: Disposable Medical Mask
[Material]: Made of medical non-woven fabric
[Use]: Medical
[Quantity]:50 Pcs/Package 
[Precautions, warnings and tips]:
1. This mask is for one-time use and should be destroyed after use;
2. Masks should be replaced in time after being contaminated by patients' blood and body fluids;
3. Quality guaranteed is 2 years if meets the storage conditions;
4. Please use this product within the validity period. If the packaging is damaged, it is prohibited to use it.
5. For the production date and expiration date, see the certificate of conformity or the outer packaging.
[Storage conditions] Please store in a clean, well-ventilated warehouse with relative humidity not exceeding 80% and non-corrosive gas.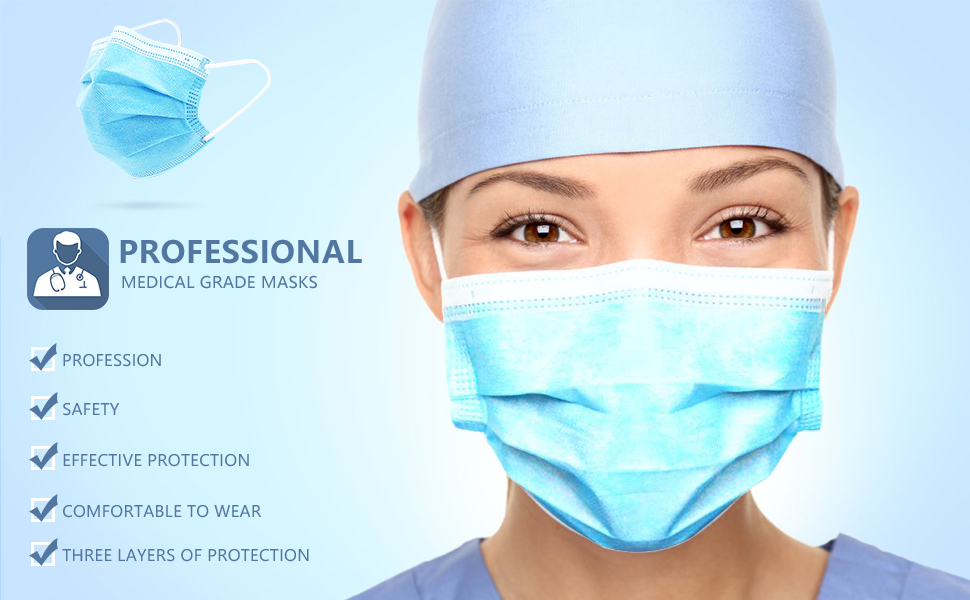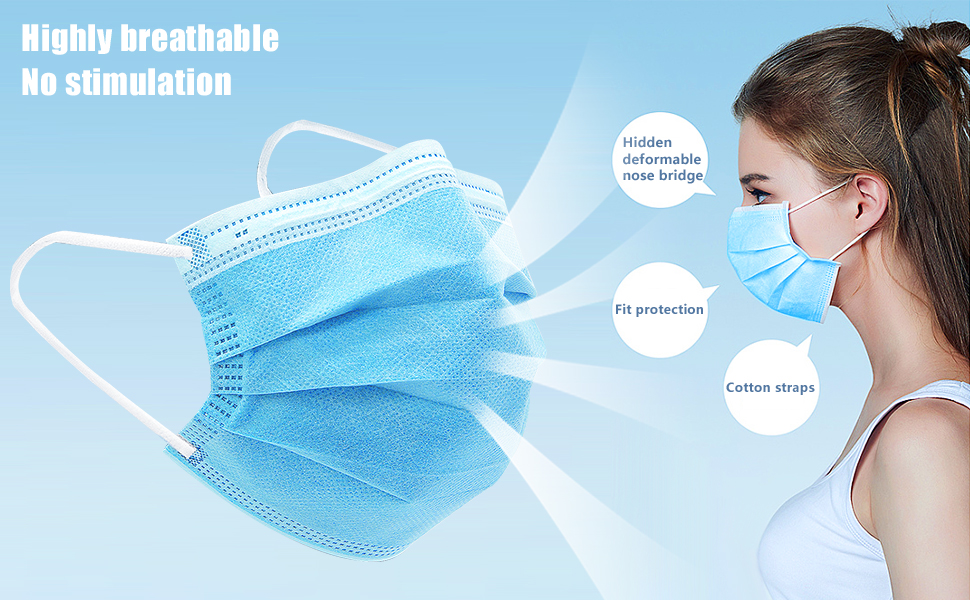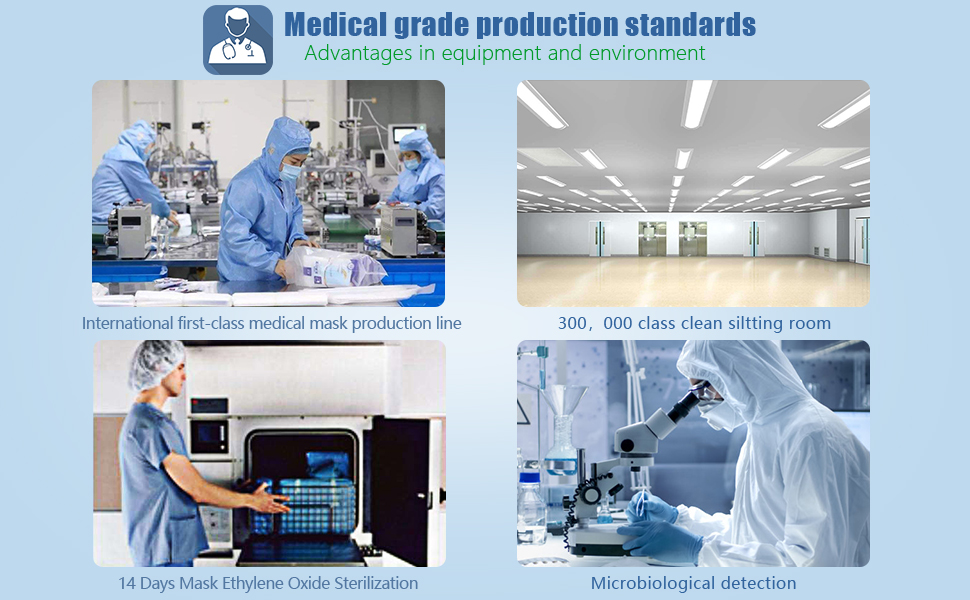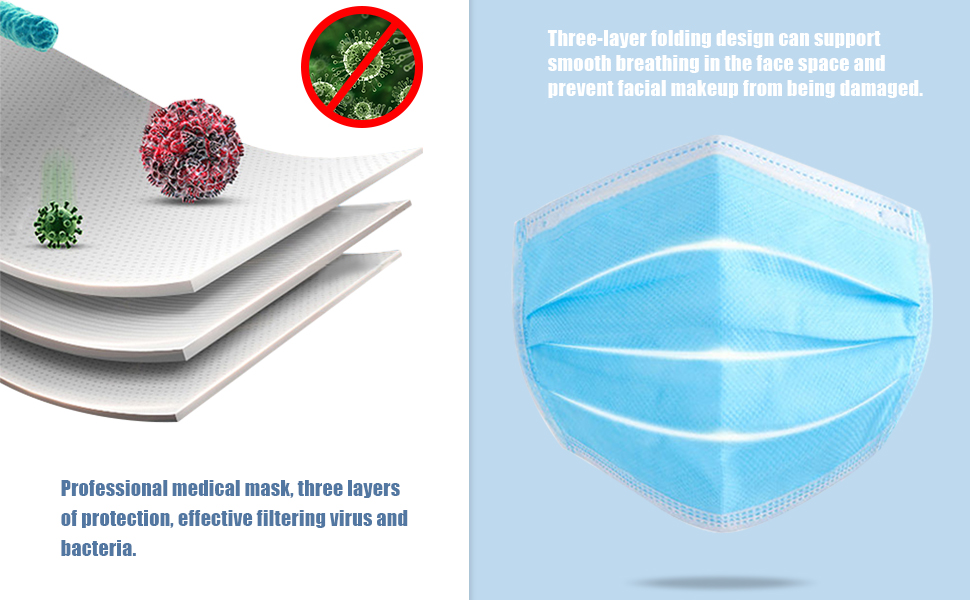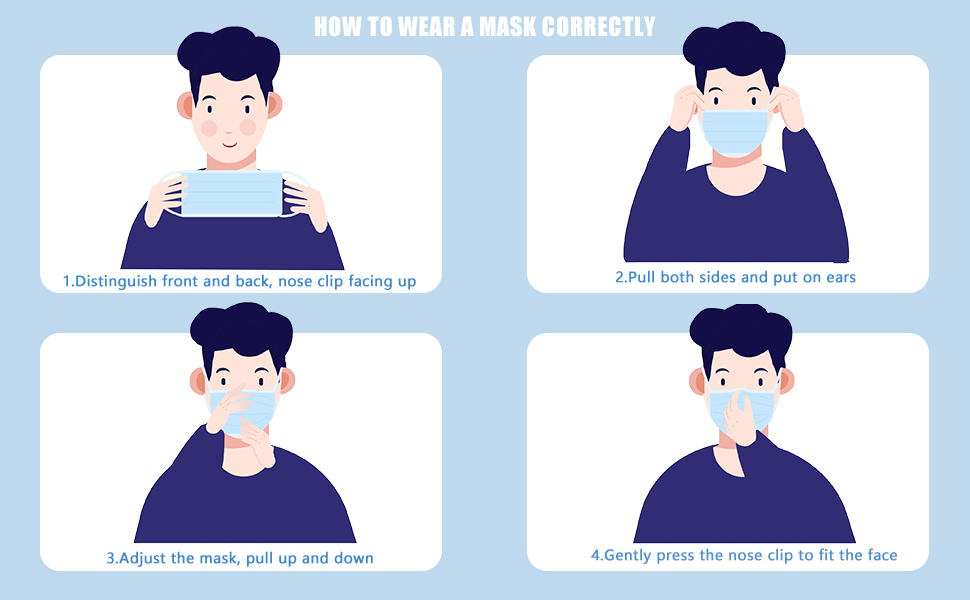 This mask is a medical disposable mask, with a higher level of protection, which can effectively block dust and smoke from harming human health.
3 layers of the structure. The inner layer is skin-friendly material---non-woven fabric, the middle layer is isolation filter layer --- ultrafine polypropylene fiber melt-blown material layer, and the outer layer is a special material antibacterial layer --- high-quality non-woven fabric. Better quality than other single layers non-medical mask.
Super protection. This medical mask can easily stop water seepage and has a better ability to block fine particles and dust.
Ergonomics design. 100% fit to the face and comfortable, which provides better Healthier breathing. low exhalation resistance <100 Pa, easier breathing.
Note: This is a disposable medical mask, the protective effect lasts 8-10 hours,  avoid continuous use for many days, you must destroy and replace the new mask after use.