Apple Watch #1,2,3, 24kt Gold Plated Diamond Necklace Housing
Availability:

In Stock

Product Code:

11013

Brand:
FREE Shipping on eligible orders
24kt Gold Plated Diamond Inlaid Protector Housing Bezel for Apple Watch Necklace Case for i-Watch Series 1&2&3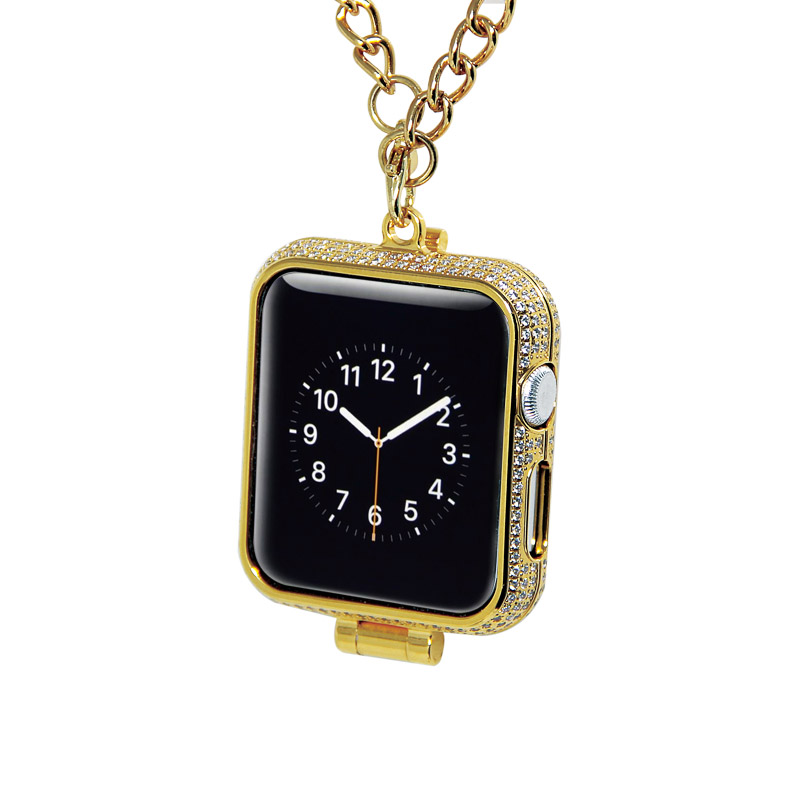 Features
Product design is unique,Easy to use and carry,now your apple watch turn into

pocket watch

Aluminum material 24kt gold and diamond.
Bling and shining outlooks ,high collection value .luxury,elegance
Competitive factory price and excellent in quality.


High quality cases, long lifetime of usage, perfect touching.
Compatible with
Apple watch 1
Apple watch 2
Apple watch 3
Items include
Apple watch 24k gold crystal Case x 1